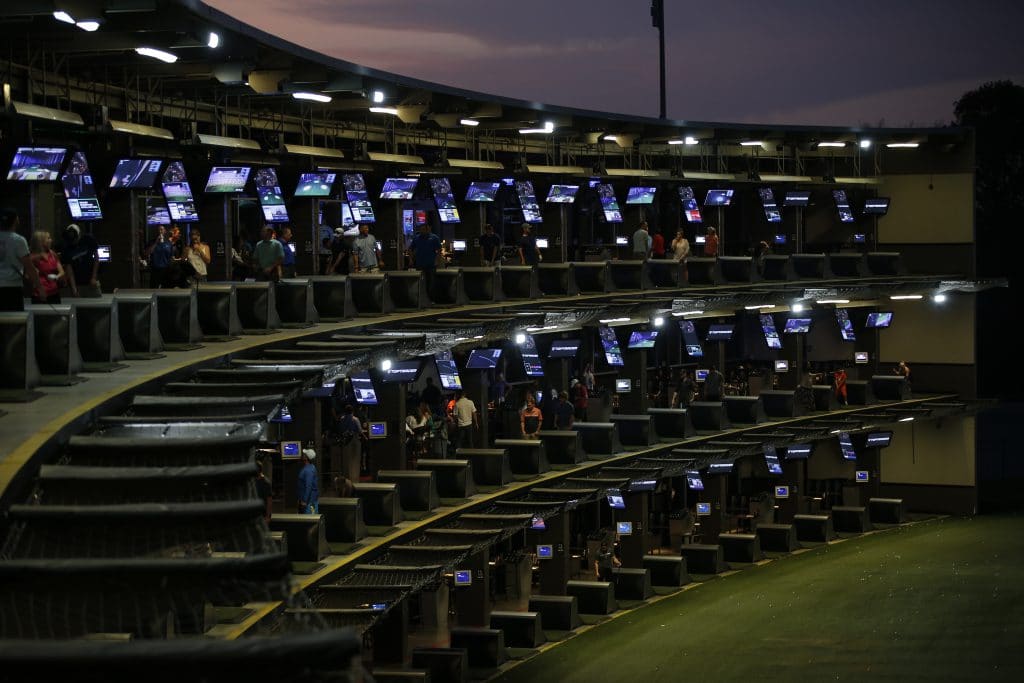 A Game-changer for the Digital Experience at Topgolf
Topgolf was looking for a better way to create an immersive, customized digital guest experience that could easily manage thousands of displays in an indoor/outdoor environment with digital content from a wide range of sources.
The answer: SAVI Canvas and LG webOS displays. Now Topgolf can control, manage and deliver content to over 10,000 displays at 50 Topgolf venues. Topgolf guests can enjoy broadcast and satellite programs, Topgolf TV, and custom content from Topgolf gaming systems while they play. 
Enhance the Guest Experience
This interactive experience delights customers, but also makes it incredibly easy for the Topgolf team — from corporate HQ to managers to servers — to customize and manage the guest experience. The LG displays and SAVI Canvas solution lets Topgolf manage all of the displays remotely and significantly reduced the failure rate of previous consumer displays. For restaurants, hospitality and entertainment groups looking for a powerful, easy-to-use commercial AV and automation system, SAVI Canvas and LG is an ideal solution.