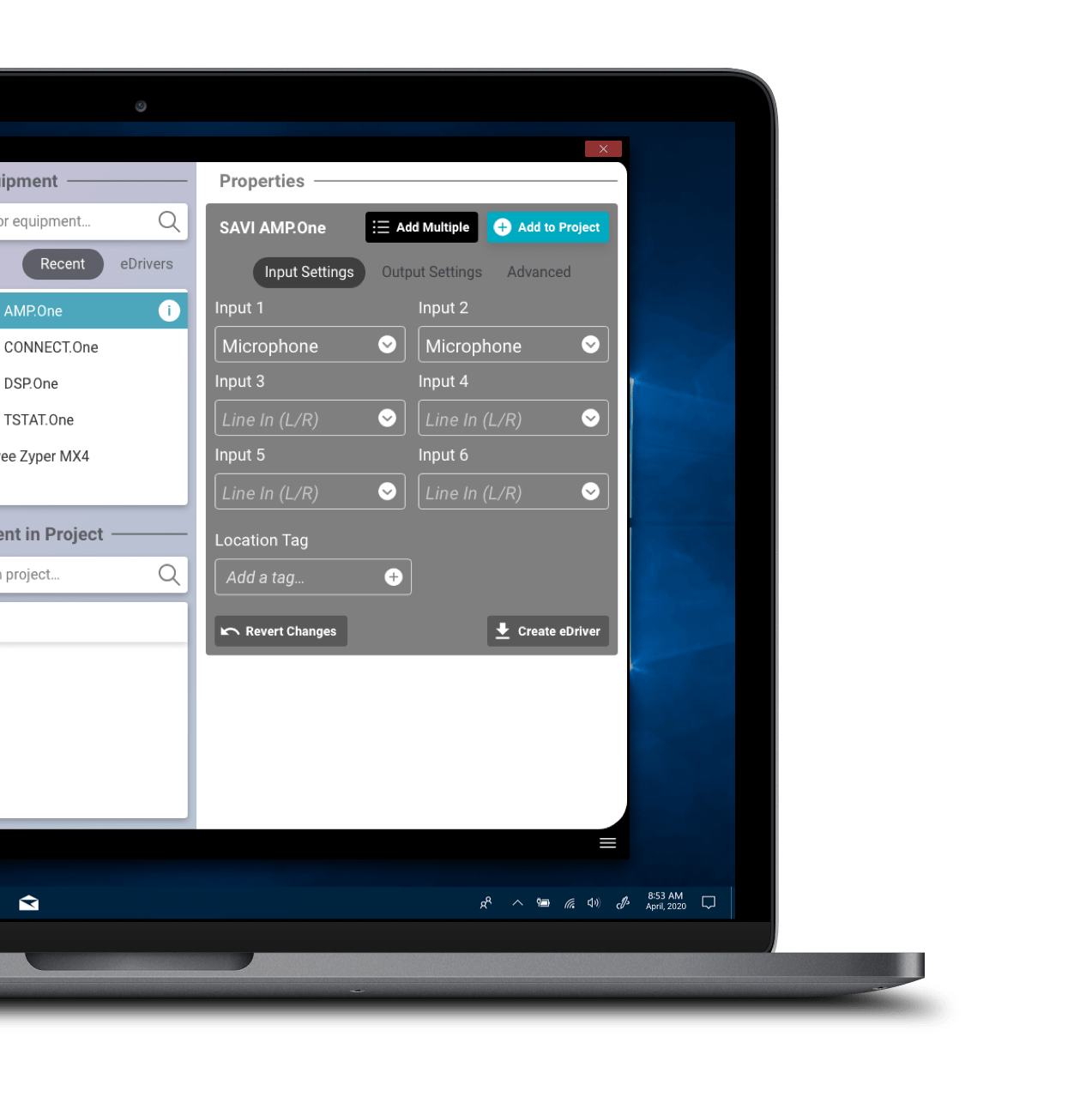 Say Hello SAVI 3
SAVI 3 streamlines installation, programming, and expense across commercial projects. Robust enough to support thousands of displays and sources. Simple enough to program in hours – not days, weeks, or months. Designed around the network, the SAVI 3  AV automation system eliminates failure points, cables, and the need for unnecessary equipment, saving you time and money across every job. Check out all that makes up SAVI 3!
Creator
SAVI Creator delivers a revolutionary new way for techs of all levels to program a system of any size. Projects that used to take weeks to complete, now take hours. Add multiple displays with just a few clicks. Then, name hundreds of devices and incrementally assign IP addresses in a flash. Create macros that modify any number of devices all from one page. SAVI Creator was designed to be clean and lean with no bulky software to download.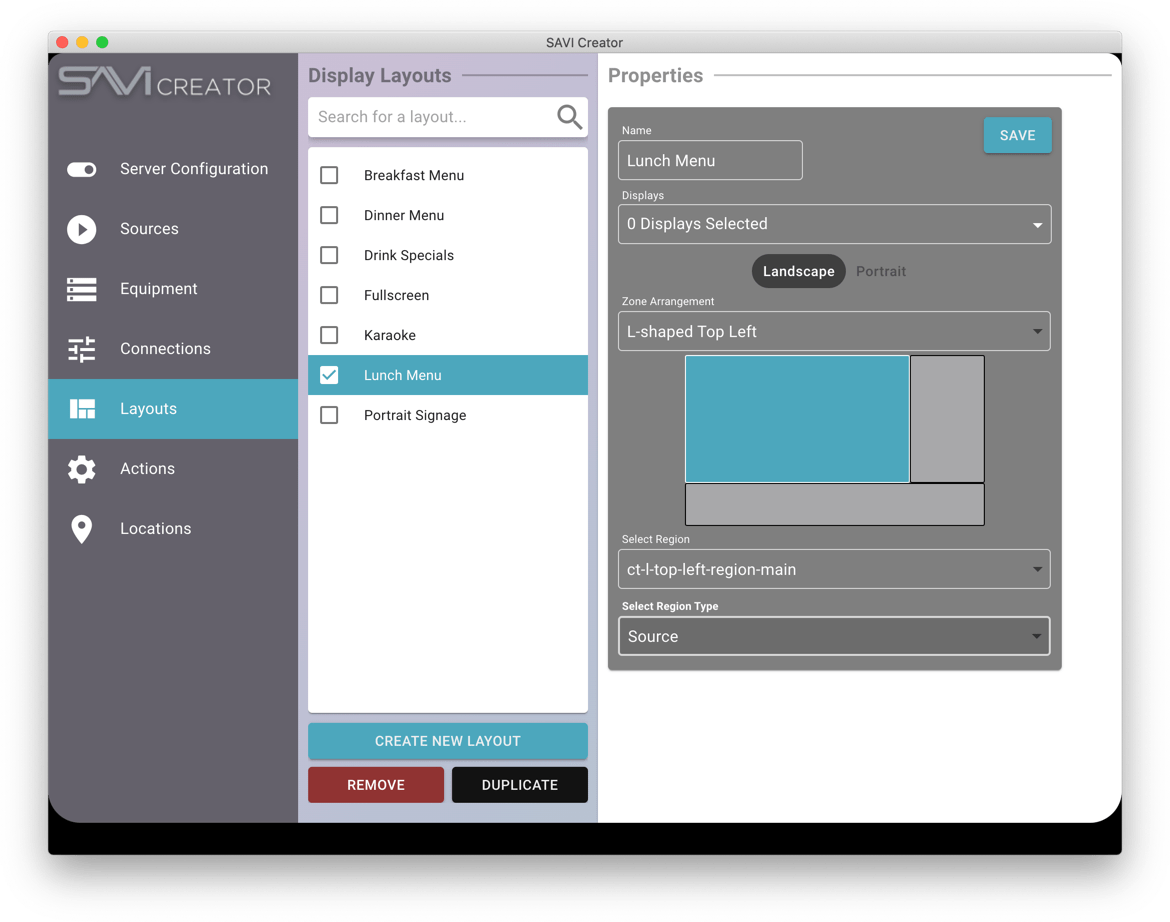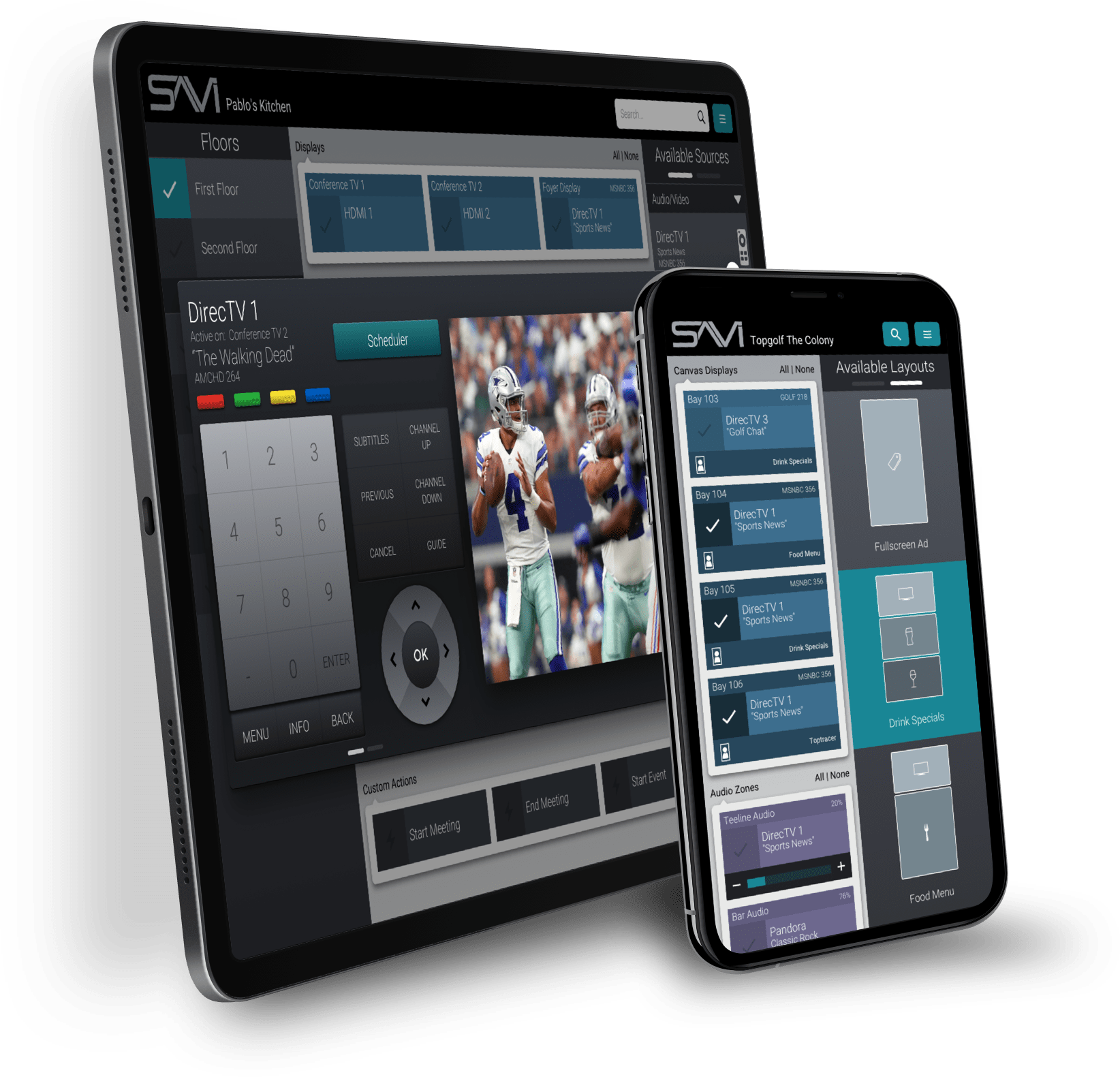 Canvas
Our network-based video and content distribution software is loaded with dealer and customer-facing features that make it easy to access, deliver and manage content throughout large projects, supporting up to thousands of displays with a single network cable to each. SAVI Canvas provides control, content delivery, source switching, layout selection, monitoring, and management.
 SAVI Audio
SAVI Audio brings simplified configuration capabilities and a powerful suite of innovative new features to make setting up any audio distribution system a breeze, whether you're a seasoned pro or just getting started. With SAVI, it is easy to access any audio source from any connected SAVI Audio Amp or DSP with single-wire connection and dealers can connect the entire project with network-based amplifiers to build a large, distributed environment.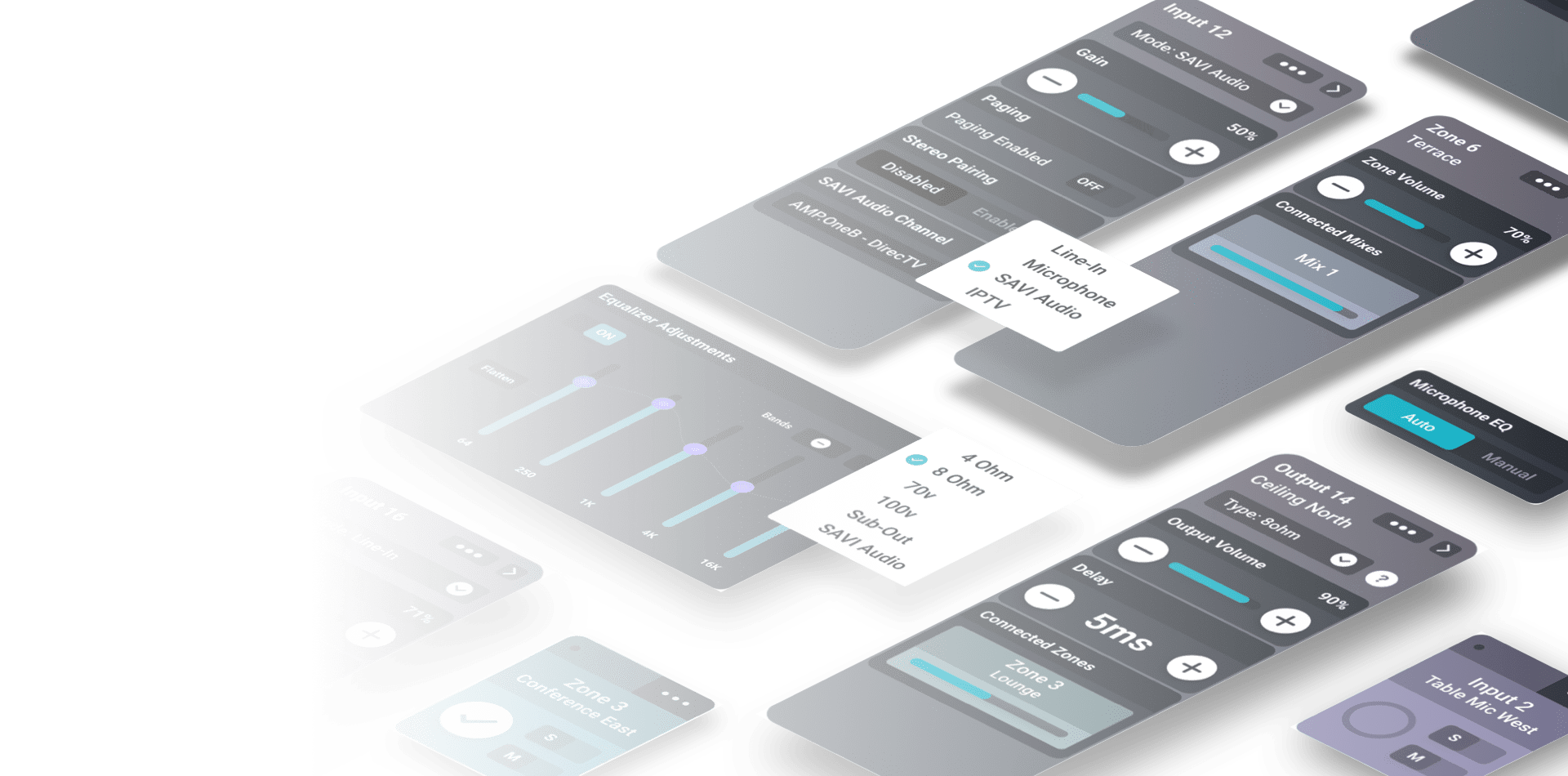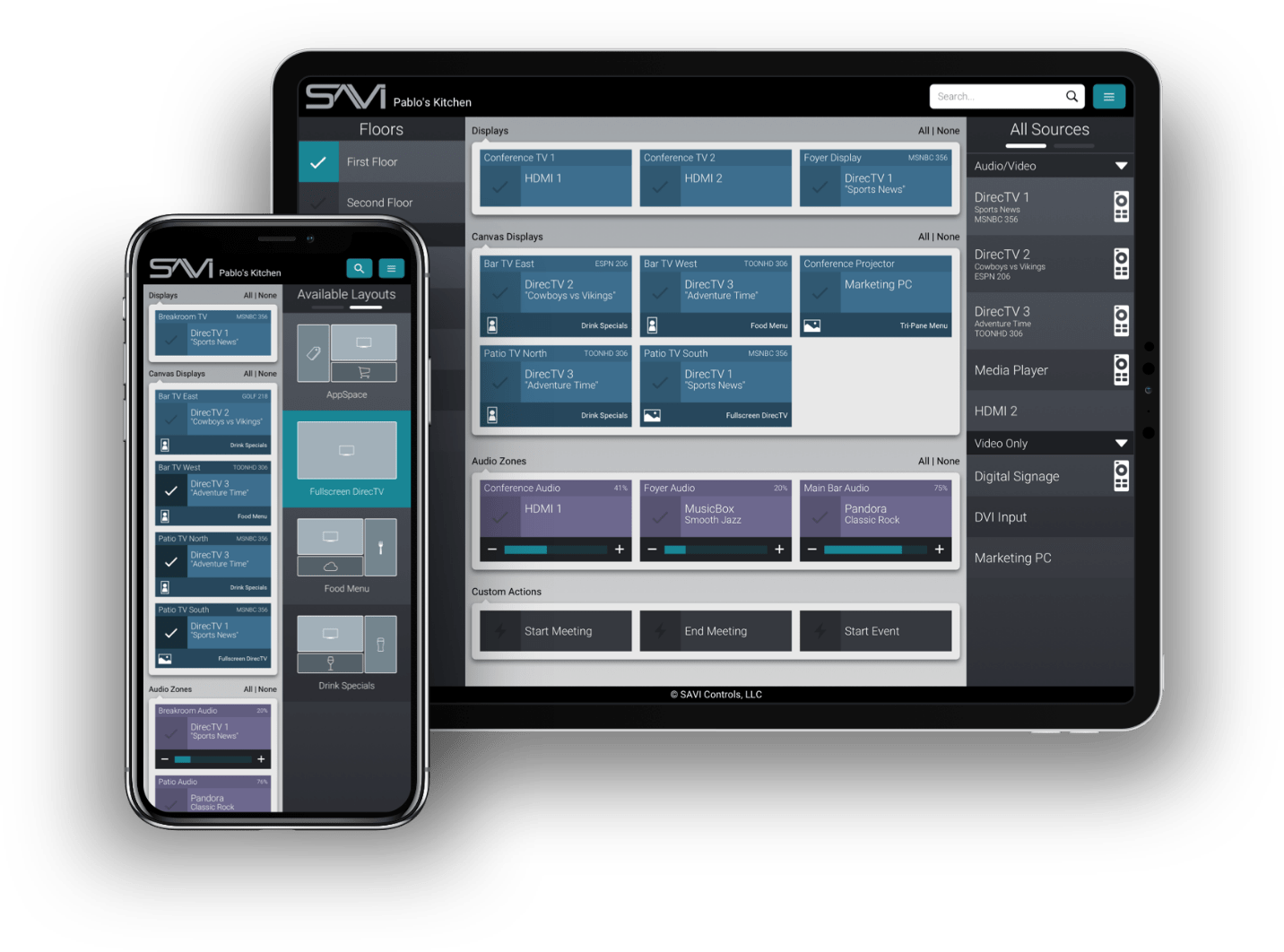 SAVI User Experience
Simple to use with blazing-fast, straightforward navigation, the SAVI Interface can be used on any device with a modern web browser — a mobile phone, tablet or laptop. So intuitive, virtually no end-user training is required. Employees and their managers love how easy it is to master the system.
The SAVI 3 Line of Hardware
Our SAVI 3 hardware line was designed to work together to streamline installation and eliminate failure points, drastically reducing the number of cables and devices required per job. 

If you're an AV integrator in the commercial space, add the SAVI line to your offering to save time and make more money.
If you're using another commercial automation platform, try SAVI and compare.