Experience the SAVI UI
Complete control at your fingertips with a sleek, intuitive, and ultra-responsive UI.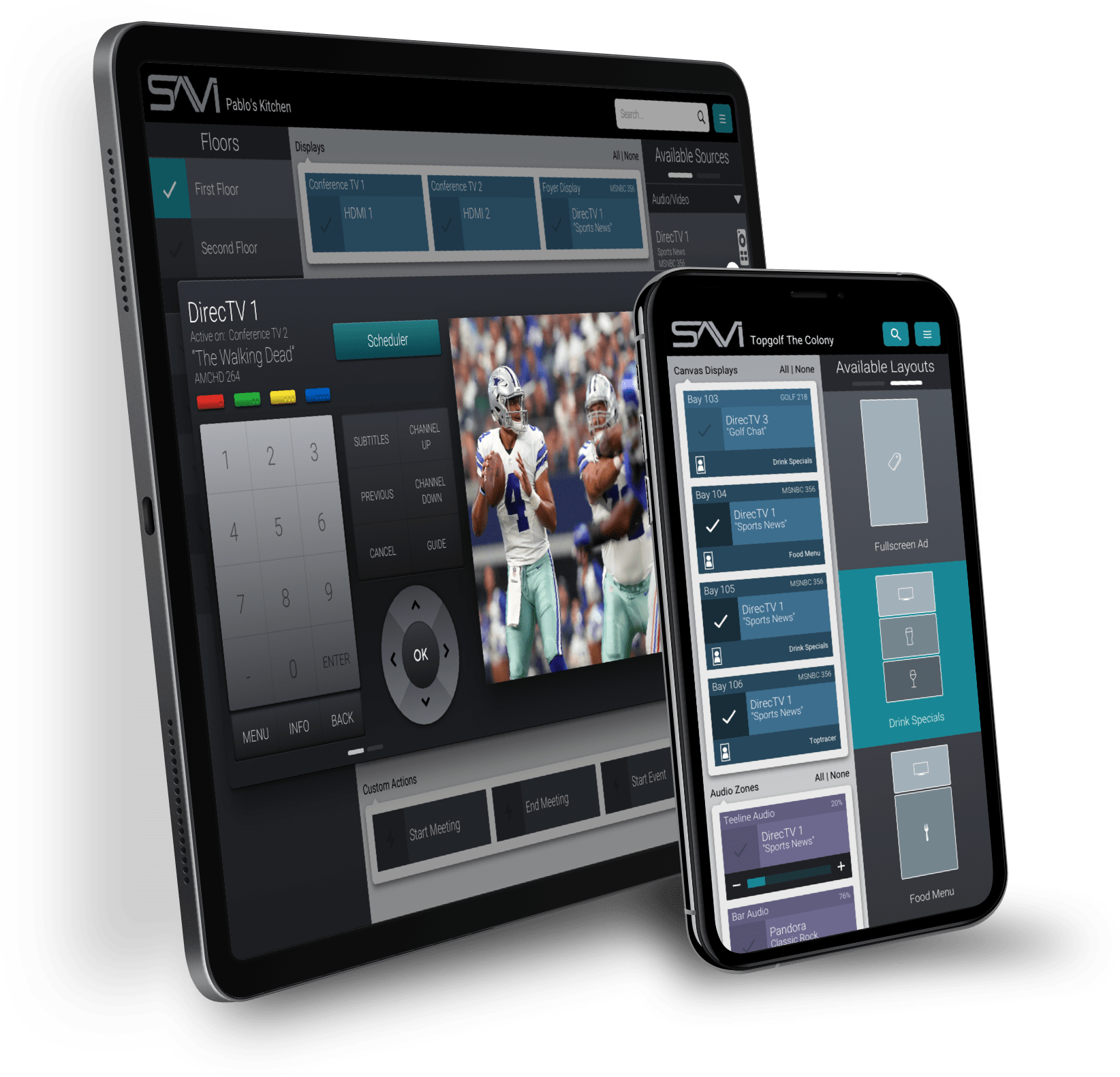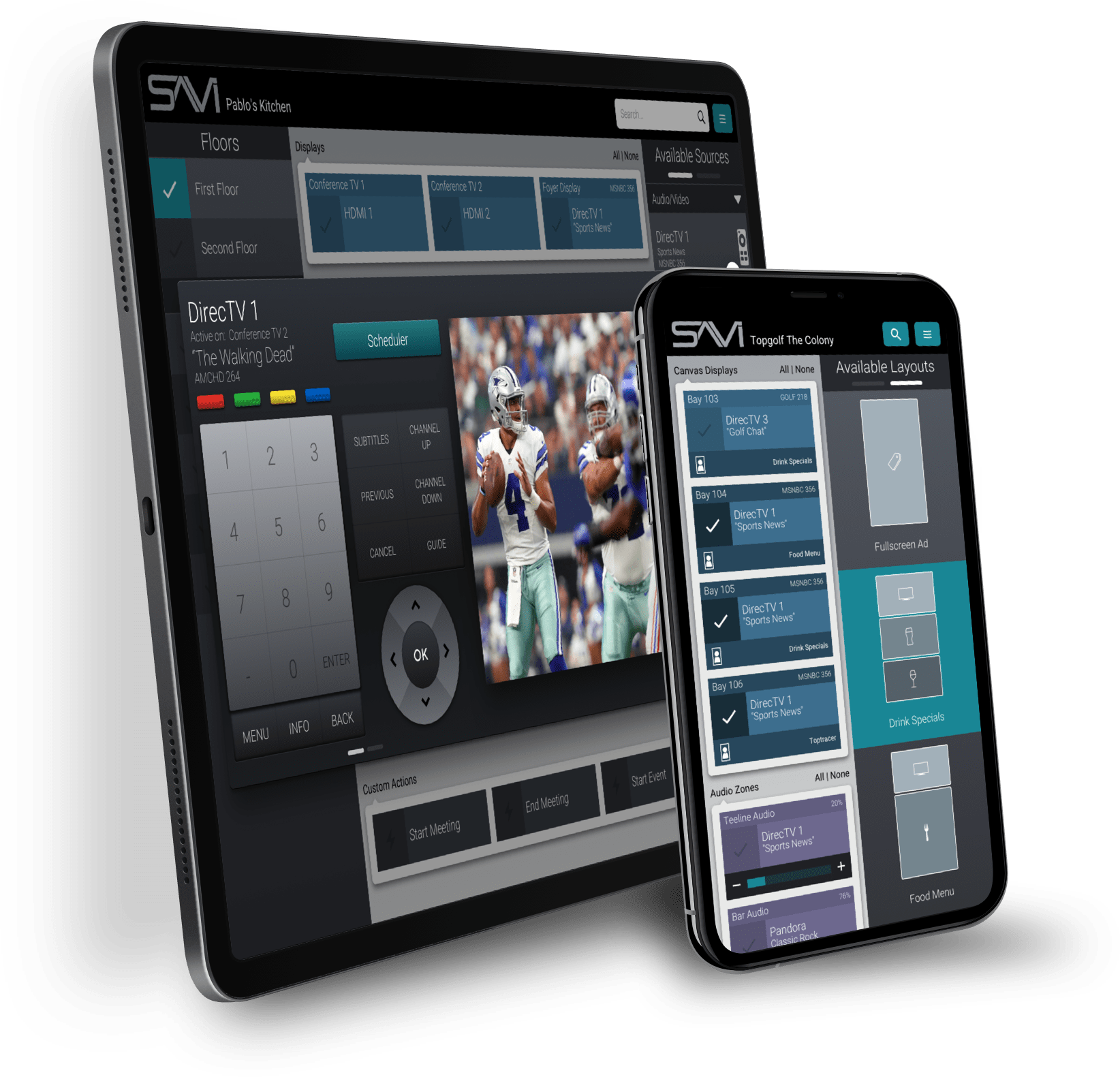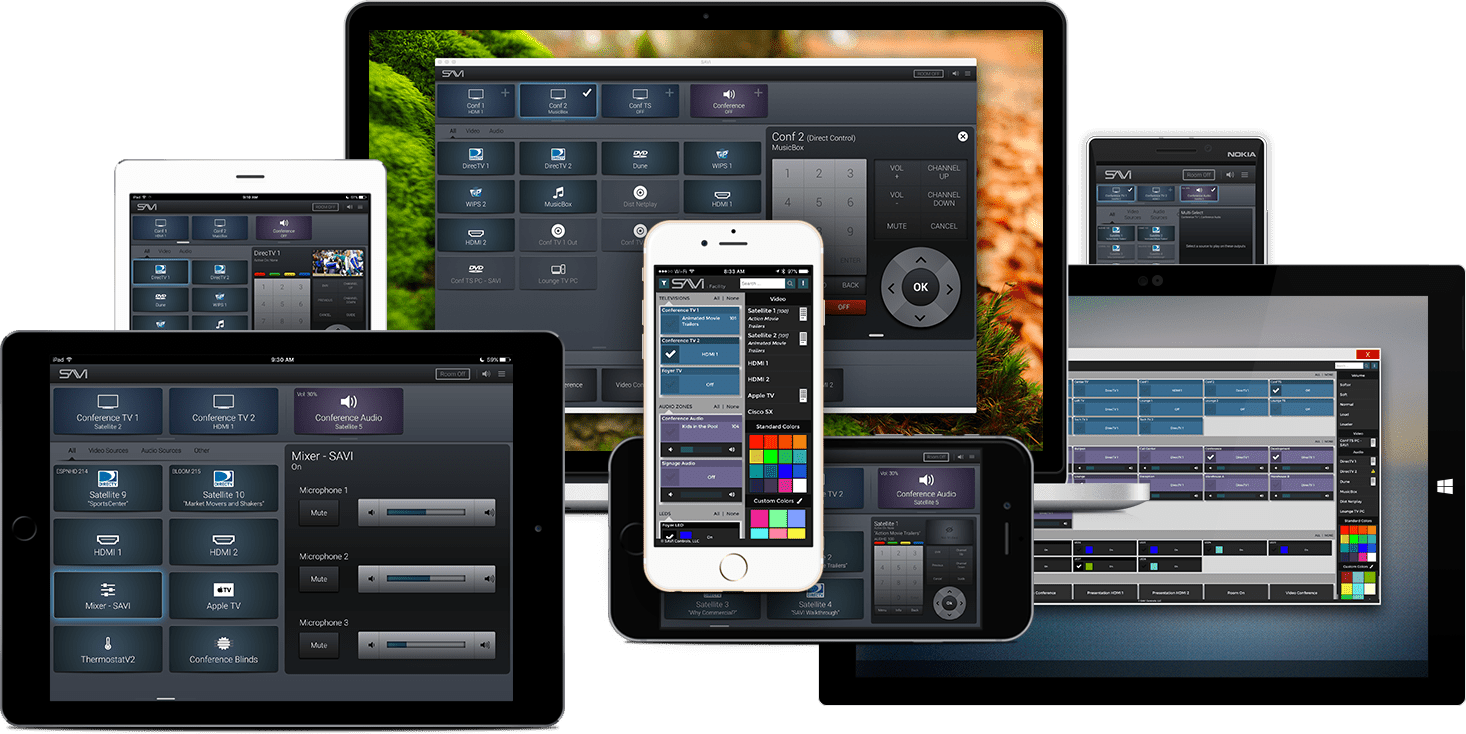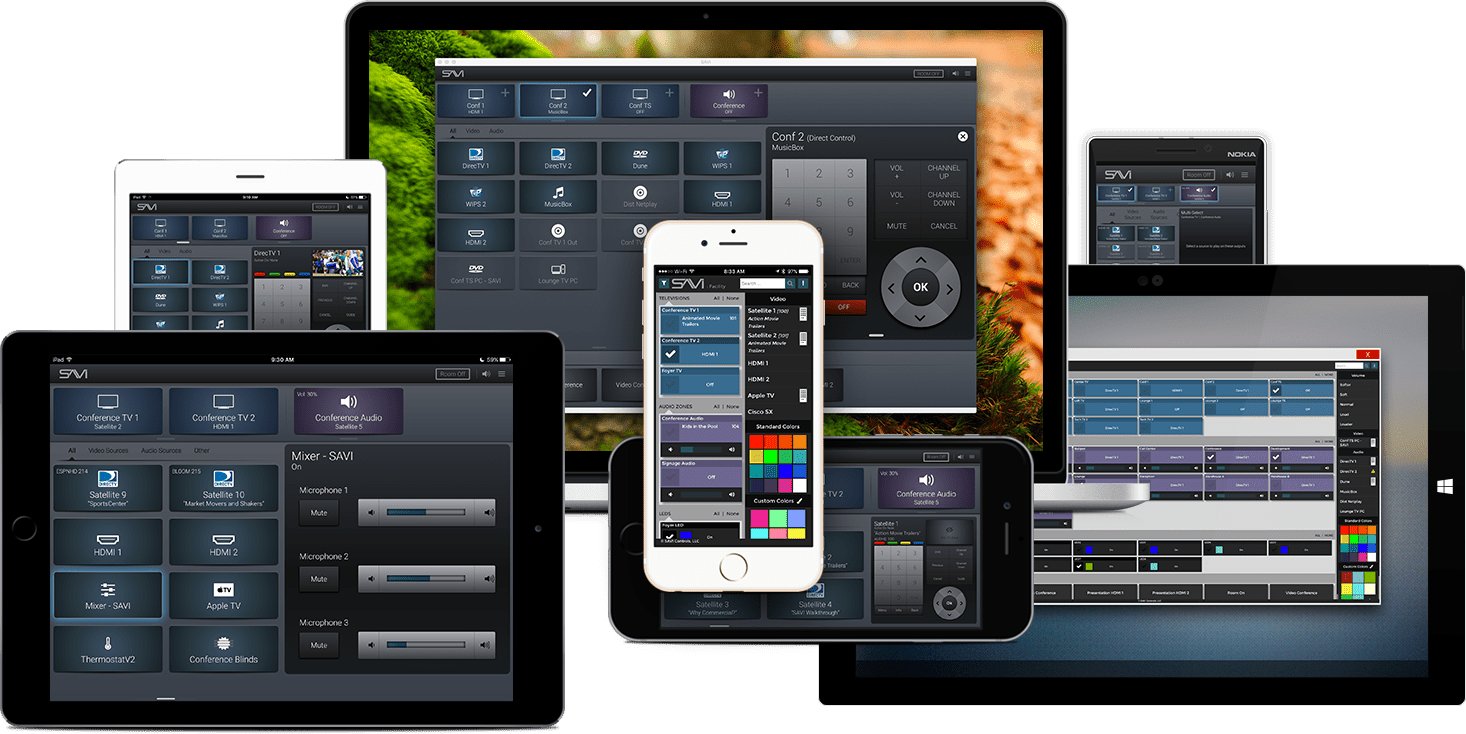 BYOD
Bring your own device! SAVI 3 can be used on any device equipped with a modern web browser, from your cell phone to a laptop. No need for antiquated software downloads or the cost of dedicated touchscreens and keypads.
Facility View
Facility View enables quick, easy access, control and management of all the displays, audio zones, lighting, and more — across the entire project. Blazing-fast and responsive, scroll through hundreds of devices in a flash from a PC, smartphone, or tablet.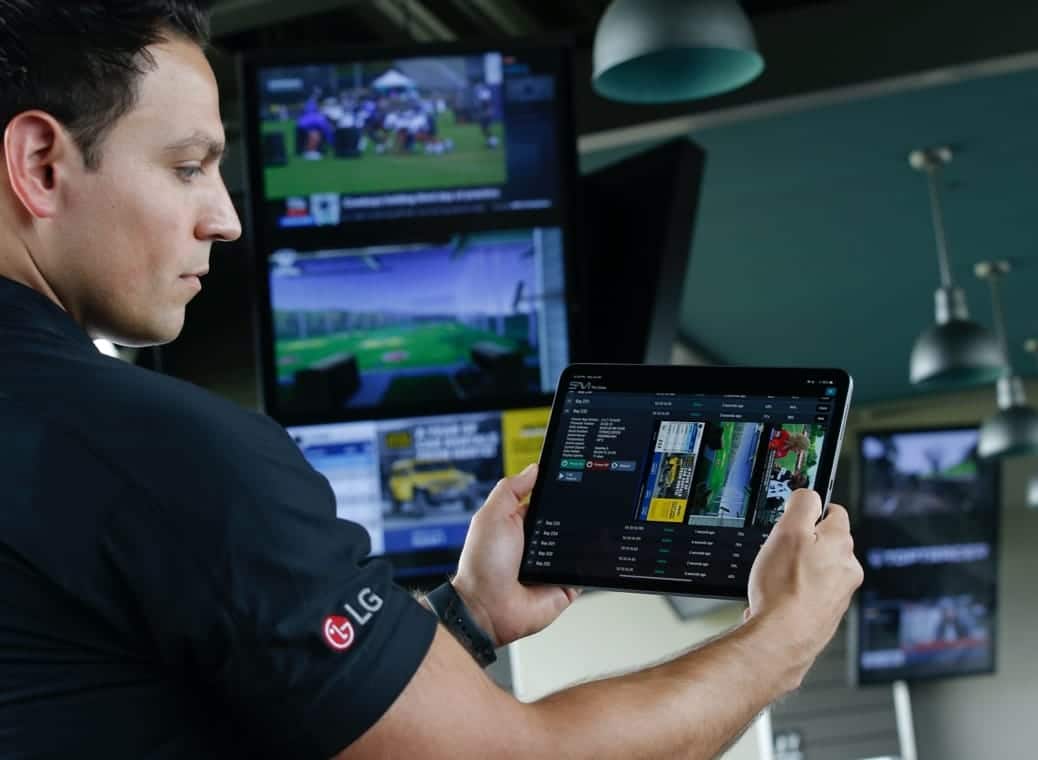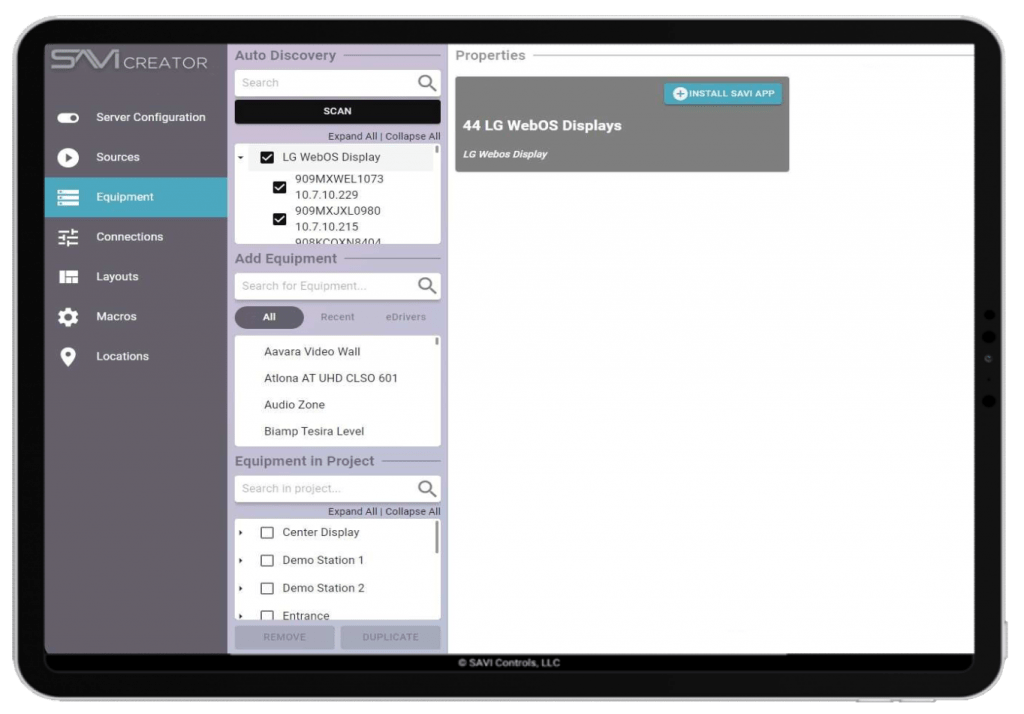 Automatic Search
Quickly locate controllable devices searching by name. Results are shown as you type. Identify displays with fully customizable names. It's super-fast and super-easy to find what you're looking for. Create as few or as many scenes your project requires. With just a few taps you can hide specific audio zones or displays.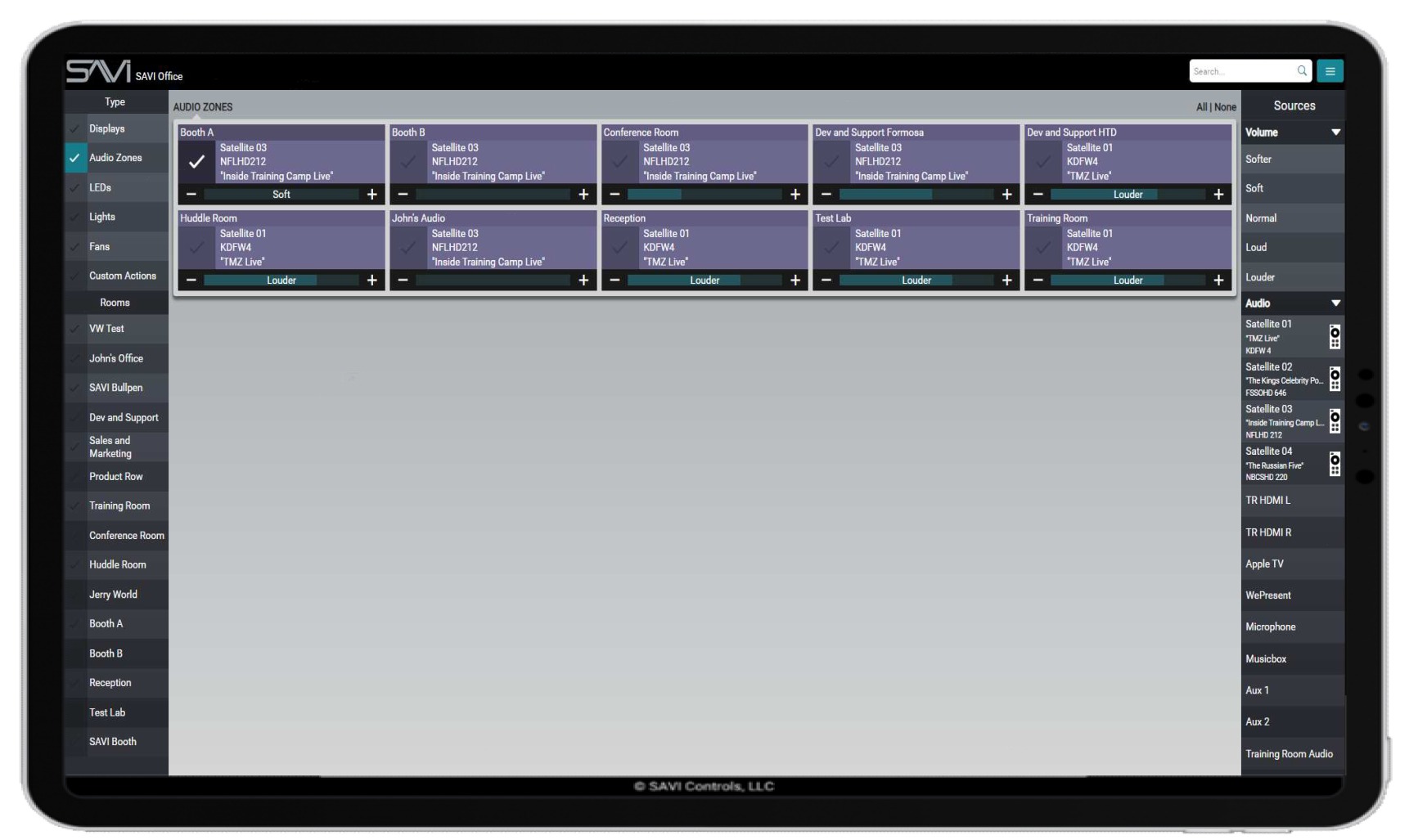 Volume at-a-glance
Check volume levels at-a-glance with audio zone and custom volume presets. Quickly adjust volume levels across multiple audio zones simultaneously!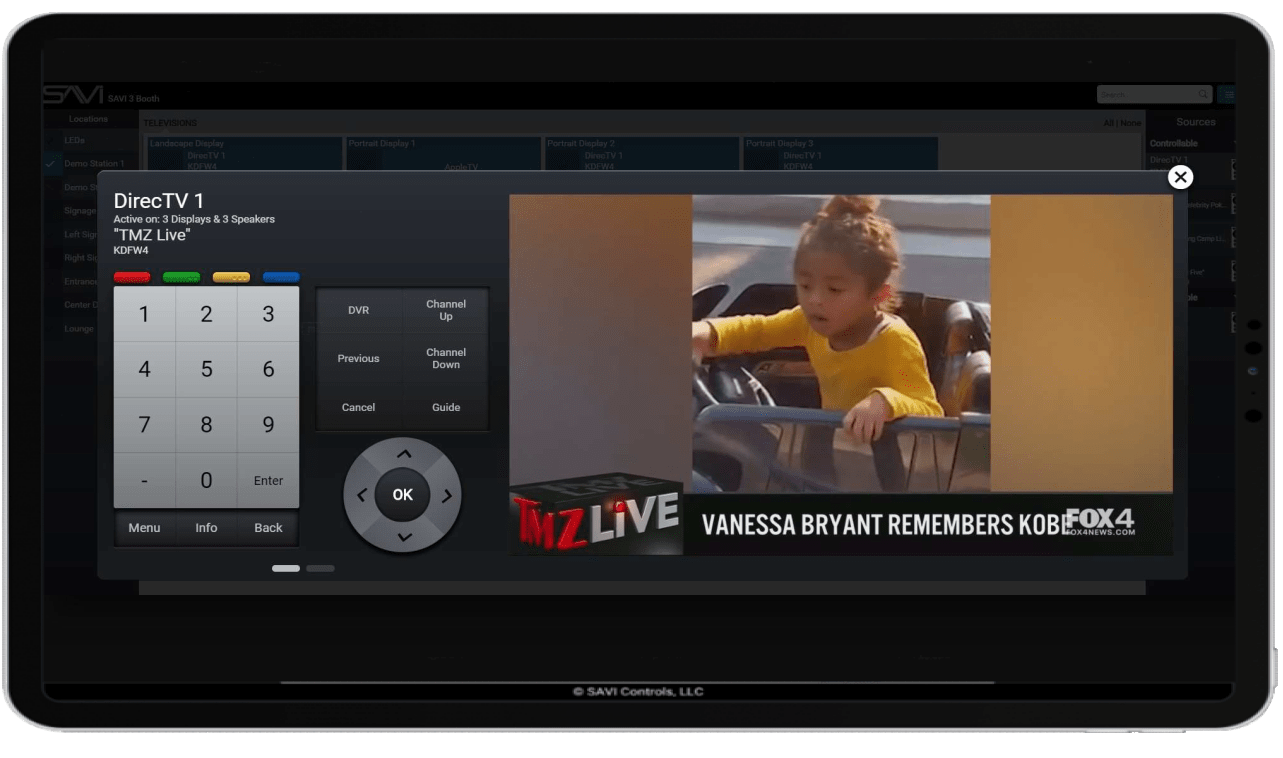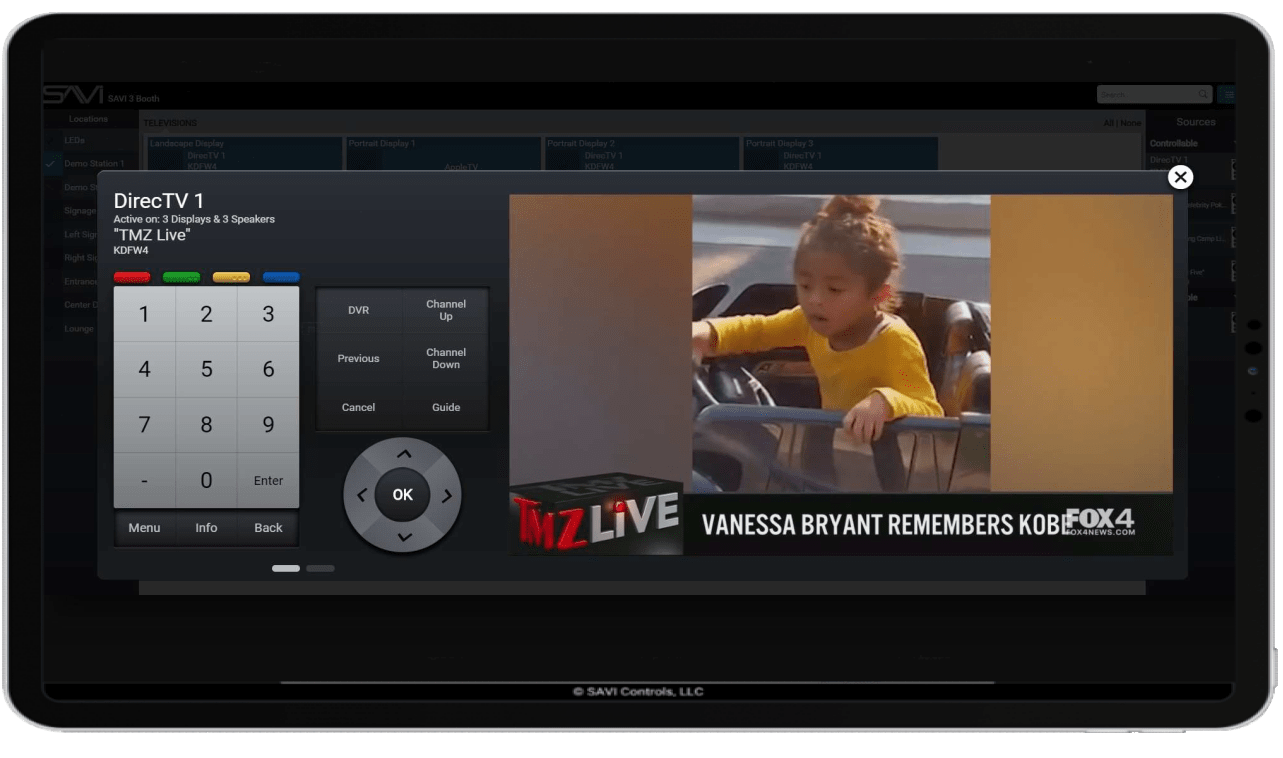 Now Playing Real-Time Guide Data
Radically simplified display zones with intuitive selecting and deselecting, plus you get our "Now Playing" feature delivering two-way feedback metadata from satellite boxes to display the current channel name and number, enabling a global view of all displays.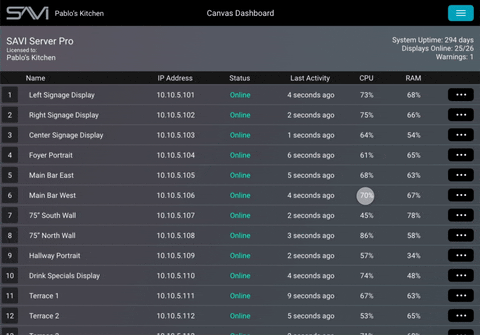 Canvas Dashboard
Canvas Dashboard provides an at-a-glance status of all displays for easy remote management, support, and troubleshooting.
Status

(on/off switch)

Warranty info

(gear or wrench)

Temperature

(thermometer)

Date added

(calendar)

Most recent update

(circular arrow)
SAVI Room View
Room View is perfect for controlling a small number of displays and audio zones. The end-user can quickly view and control a room as a whole or at the device level within that zone.
Crazy easy! No end-user training required
Virtually no end-user training is required to learn the SAVI UI. Consistent and intuitive, anyone can master the SAVI system in less than five minutes.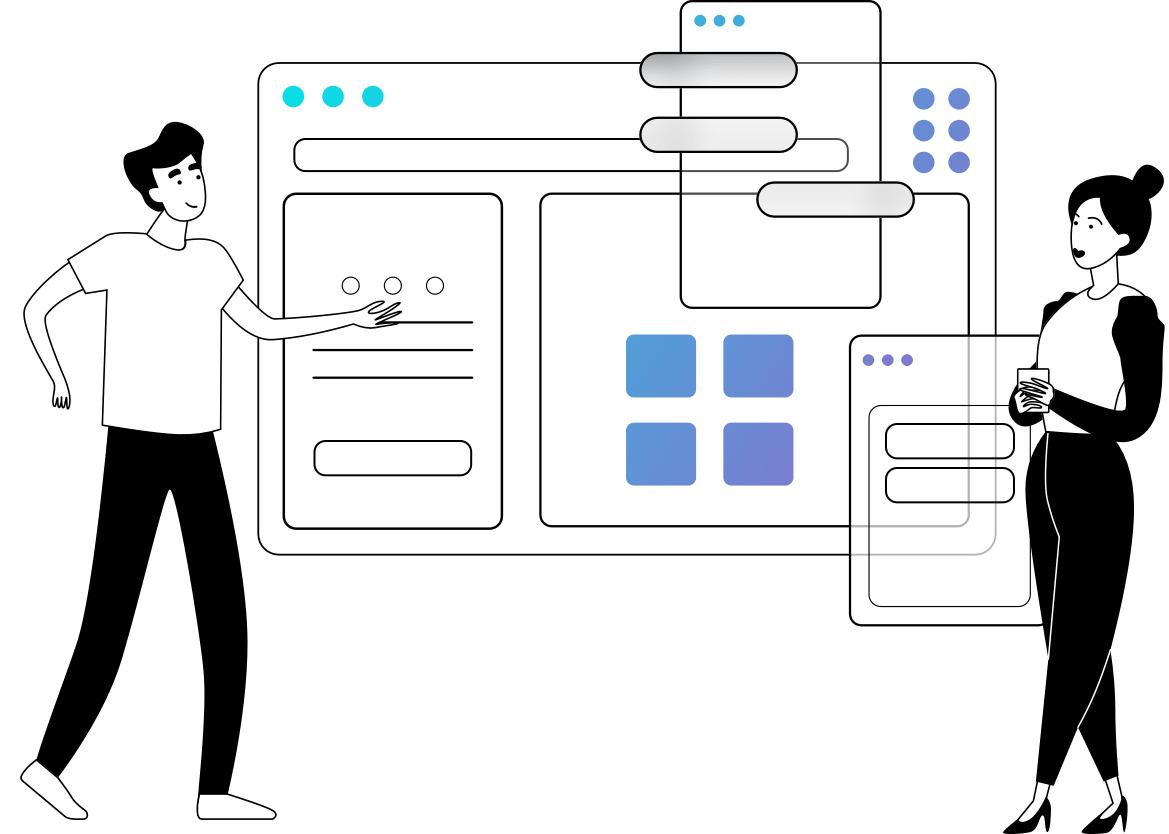 Experience how SAVI simplifies the entire AV process from design, programming, and installation to training and the end-user experience. Learn why 1000s of businesses across the globe have already switched to SAVI 3.