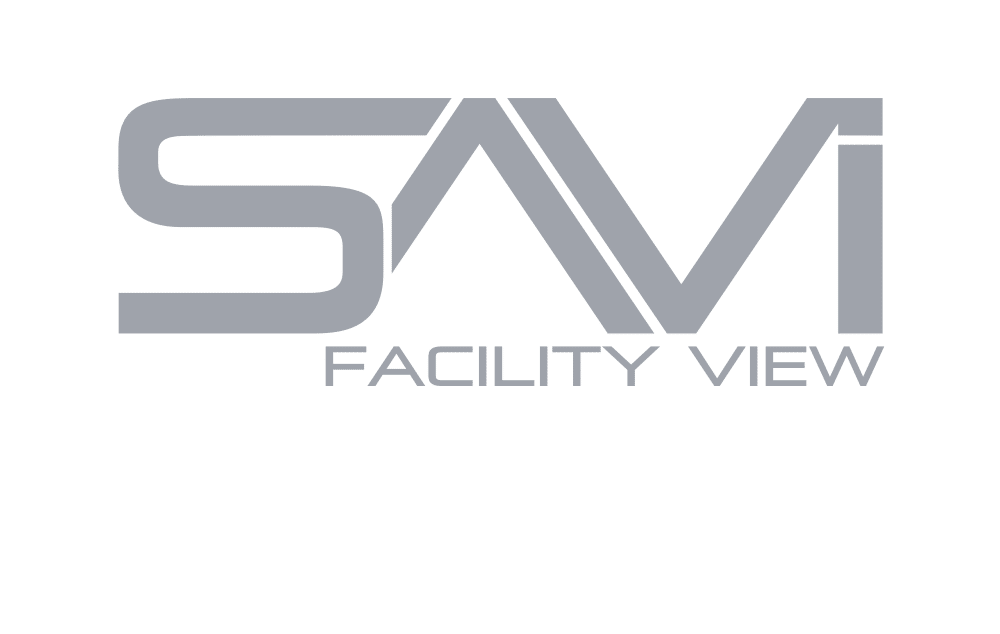 What is Facility View?
For your larger scale installations, Facility View enables quick and easy control of a huge number of displays, audio zones, lighting, and more.
Easy to Understand
No complicated end user training required – once you know the basics, controlling an entire facility is a breeze.
Configurable Scenes
Create as many or as few scenes as required for your project. Hiding specific Displays or Audio Zones from view can be accomplished in a few taps.
Instant Search
Quickly locate controllable devices by searching by name. Results are shown instantly, as you type.
Device Independence
Facility View resizes dynamically so it works great on almost any size screen. Quickly scroll through hundreds of devices on your smartphone, tablet, or PC. SAVI works best in modern web browsers on most devices .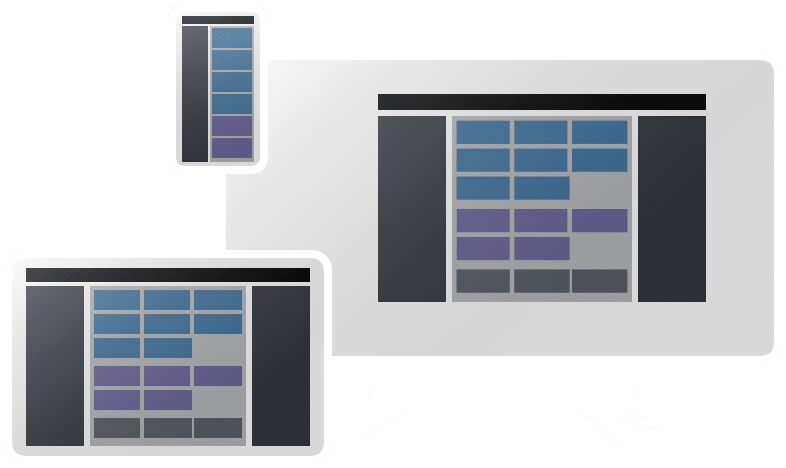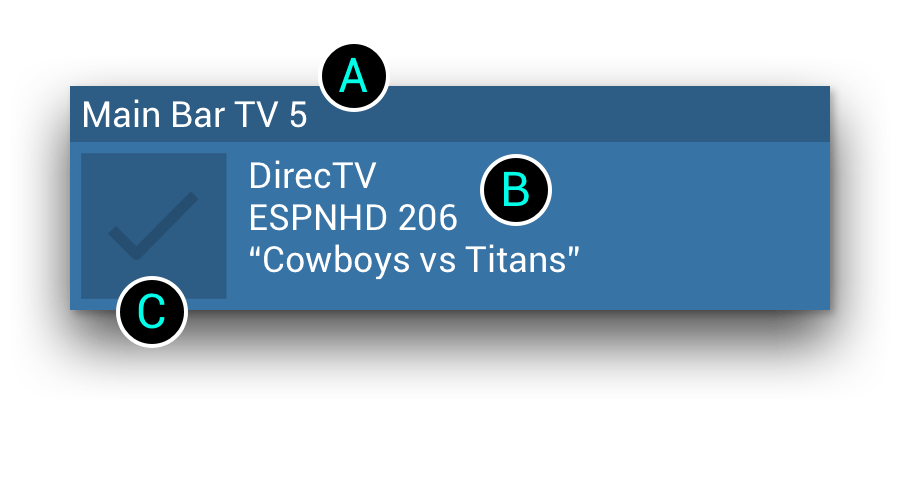 Display Zone
A: Easily identify displays with fully customized names.
B: Two-way feedback with always up to date DirecTV guide data.
C: Simple checkboxes for intuitive selecting/de-selecting.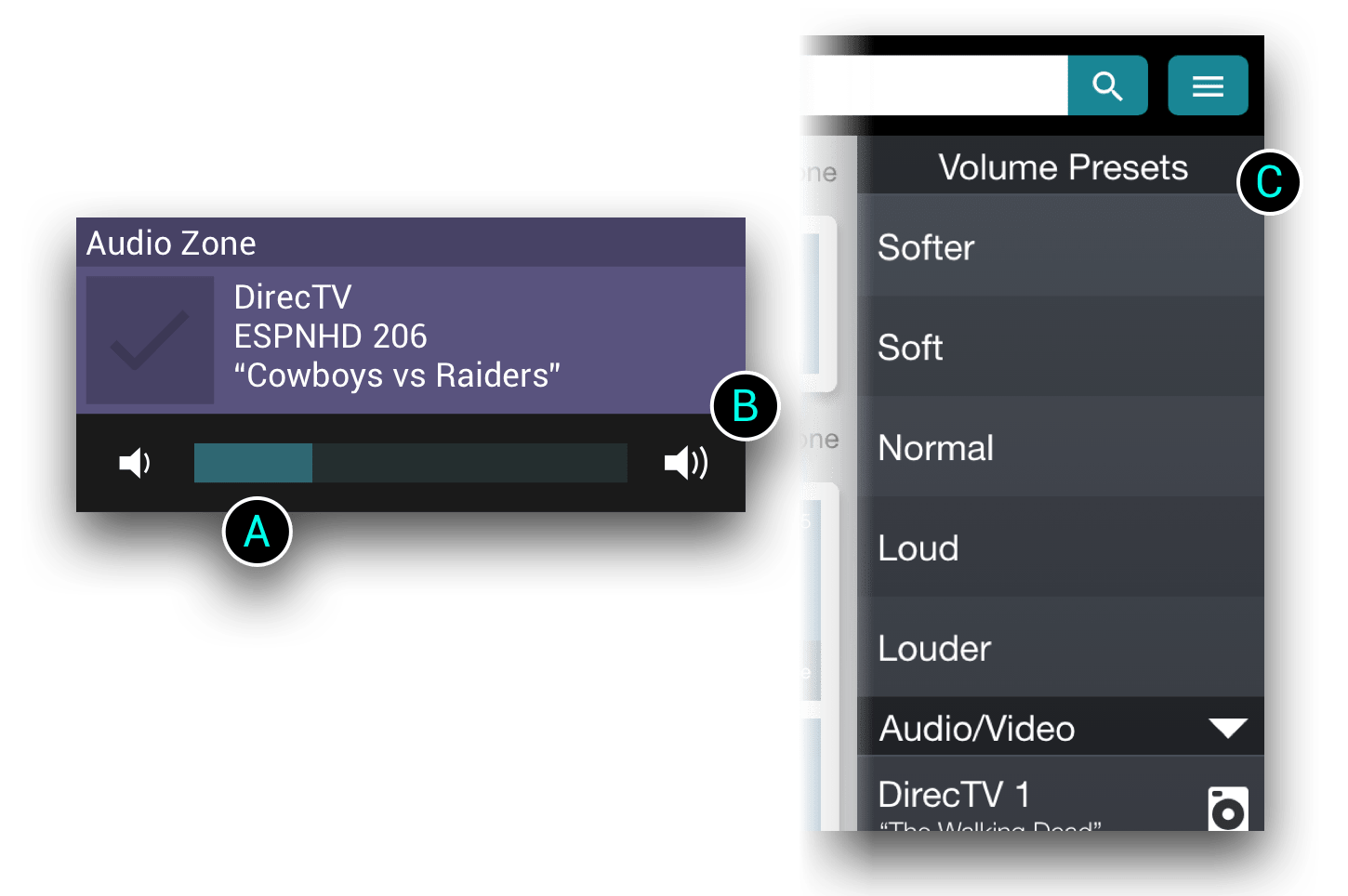 Audio Zone & Volume Presets
A: Check the current volume level at a glance.
B: Fine tune adjustments of volume levels in each zone.
C: Use custom volume presets to quickly change volume levels, even across multiple audio zones simultaneously!