Simple Audio Visual Interface
A thoughtfully designed AV control platform that's easy to use and simple to configure.

The Future of AV Control for Entertainment and Hospitality Companies
SAVI Controls & LG Partner to Create a Powerful Commercial AV and Automation Experience for Topgolf
SAVI Controls is creating a unique user experience for Topgolf by customizing audio visual and automation features on more than 10,000 advanced digital signage displays from LG Electronics in 50-plus Topgolf venues. SAVI Canvas is a flexible new platform that is revolutionizing automated entertainment technology in large entertainment venues, including restaurants, bars and other commercial businesses.

Ready to become a SAVI Dealer?
It's easy! Just complete our online application to get started.
Control at Your Fingertips
From lighting and audio zones, to digital signage and video displays, the most efficient interface is now just a touch away.
SAVI was designed with our Dealers and end-users in mind. Simplifying installation, configuration, and usage will always be our primary objective.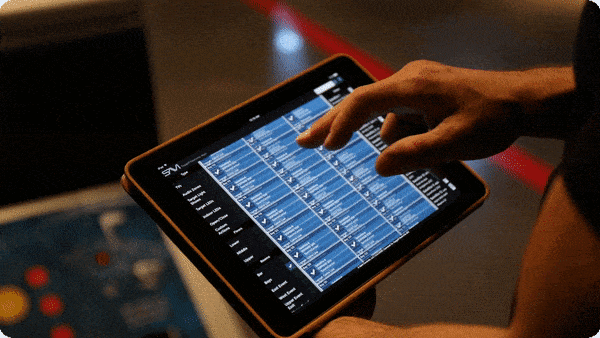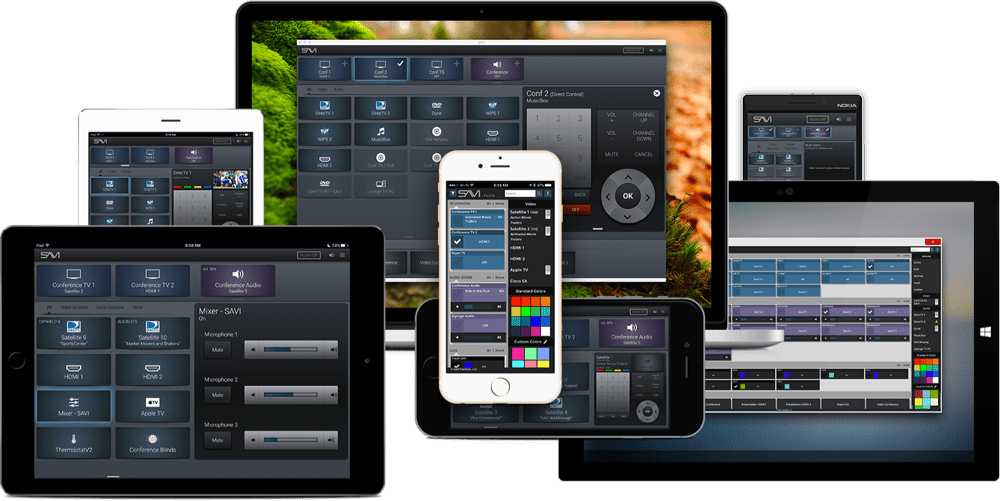 Device Independence
The SAVI user interface is fully responsive and works on a multitude of devices and screen sizes. With SAVI you and your Client have the freedom to choose – all that's required is a modern web browser and access to the local network.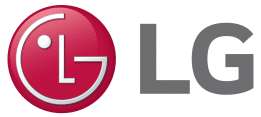 Core Integration
LG is a world leader in electronics, including Commercial Displays in many market segments. Leveraging the webOS platform, SAVI and LG have developed a revolutionary new solution that brings content delivery, display control, and device management into one platform – all over IP. We call it SAVI Canvas. Experience the power of this integration that turns the display into your Canvas.
Thoughtfully Engineered
Our hardware and software are designed and built by a team of expert engineers and developers.
The 1U rackmountable chassis is included with every SAVI Server Pro and is capable of housing an additional SAVI Backup server and CPU Sled.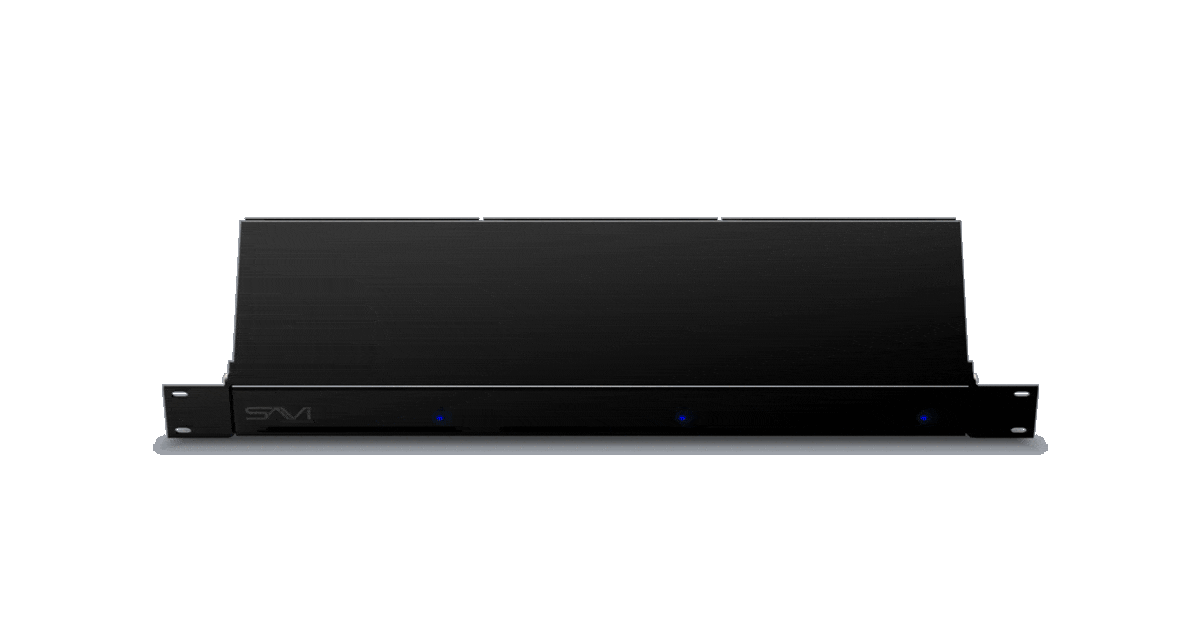 Which view is right for you?
Every SAVI Server Pro system can use any combination of these scene types with a virtually unlimited number of displays.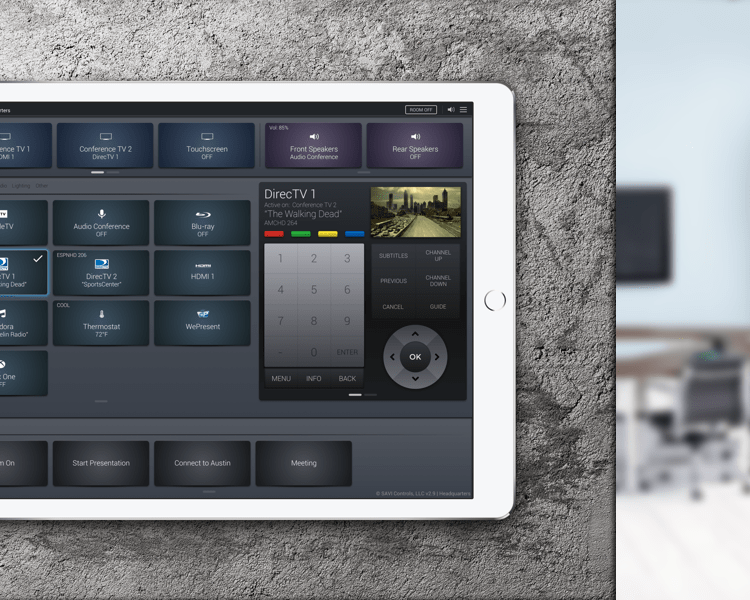 Room View
When you just need to control a handful of displays and an audio zone or two.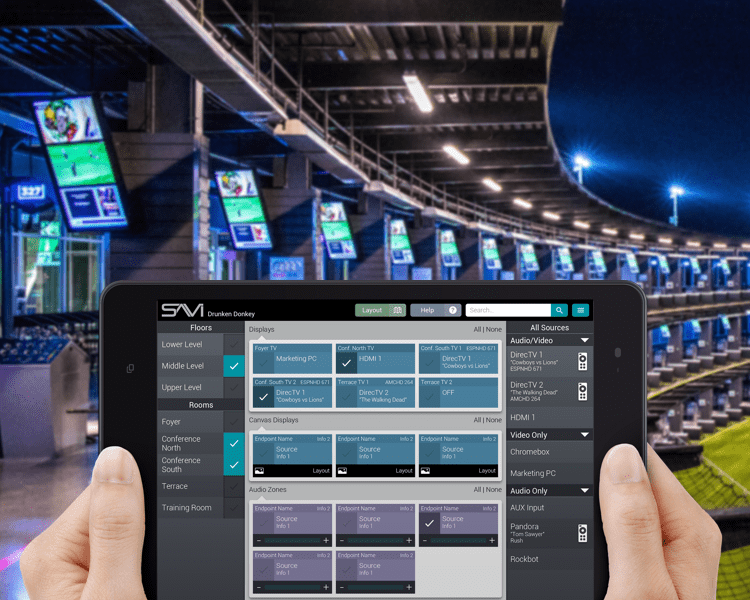 CANVAS
A revolutionary new way to control and distribute content to hundreds of displays – with a single cable to each screen.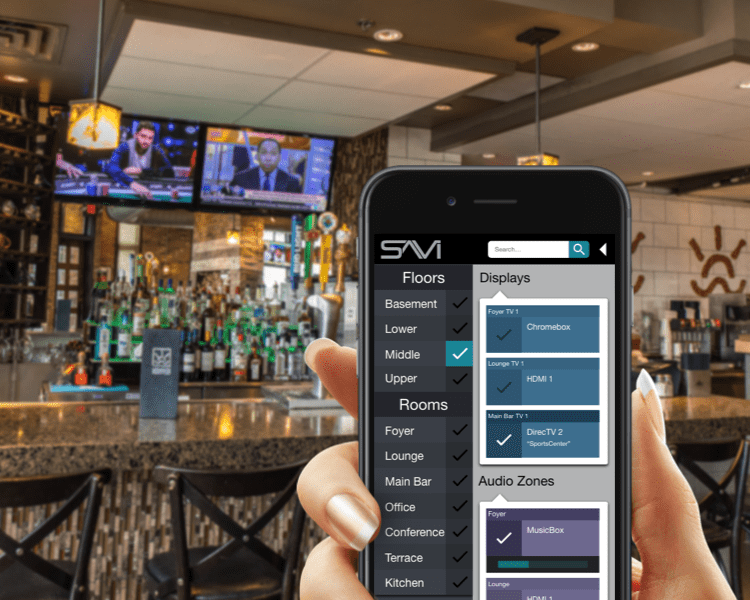 Facility View
Simplify control of large projects. Facility View works on any size device.
Success Stories
From the unique and exclusive singular projects to substantial corporate installs – SAVI controls it all. Here's some of our highlights:
31 TVs, 4 Audio Zones, Spotify over SONOS, Wireless Presentation
Rhein Haus
Corporate Conference Environment
Broadridge Financial
260 Displays, 99 Speakers, LED & DMX Lighting Control, API Integration
Topgolf Nashville
Three floors of AV to enhance your dining experience!
Urban Crust / 32 Degrees